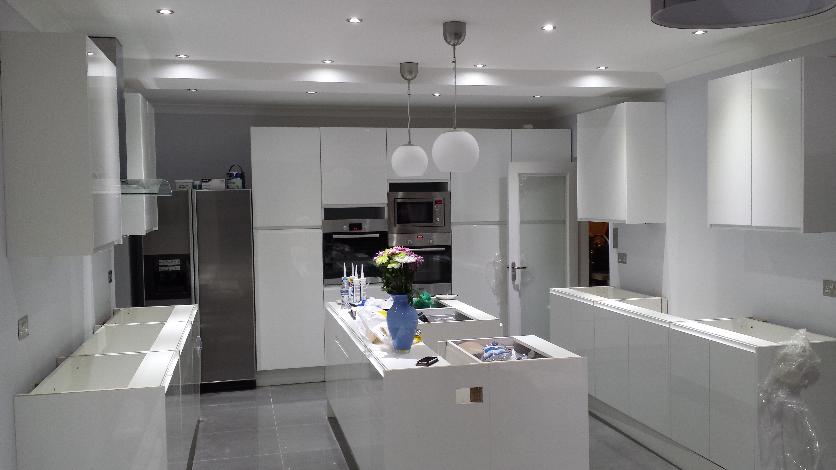 To Whom It May Concern,
Re: Loft & Kitchen Extension at ... W.......... Road, Wandsworth Common, London
We started the project to renovate our kitchen in 2010. The architectural design involved a double side-return extension; knocking down two exterior walls to increase our living area & kitchen space. The project expanded as the kitchen ceiling had to be removed to accommodate new steel beams and thus the first floor bedroom above was completely renovated as well. They also knocked through the rear wall of the living room and reinforced the opening with steel girders to create a modern, open-plan living space, complete with non-standard, outdoor 'light well' feature. They installed the roof lantern, kitchen units and large sliding doors that fully retract onto the garden area.
Much of the construction work took place in the bitterly cold months of Dec/Jan/Feb and we were always impressed with the dedication and hard work of the building team of workers, whatever the weather. More importantly, we have been most impressed with the high quality of their work and attention to detail. They want to finish every job to a high standard and have skilled carpenters and painters working for them.
I would recommend London Extensions & Lofts to anyone wanting to carry out major construction work and/or decoration work on their house. They are a great team. One of their stand-out attributes for me is their trustworthiness. We have built up a great working relationship and we appreciate their honest, straightforward way of doing business.
The best way I can vouch for them is to say that after months of having them in our house for the kitchen extension, followed by a few months break, we chose their company to carry out a second major house project: a loft extension. We are extremely happy with the quality of their work again. They have built a superb loft bedroom with en-suite bathroom, storage space in the eaves and a specially-crafted storage room which could be used by kids to play in. It's a very original design.
The final comment I would make is that we are regularly receiving enthusiastic compliments about the end results of the property improvements I've described from friends and visitors to the house. I feel they deserve the compliments, not us!
Yours sincerely,
Richard & Virginie T........... 2011
London Extensions & Lofts handled the complete refurbishment of my three bedroom house, as well as a rear and part first floor extension. The project was completed in 5 months - a quick time period given the extent of the build that was required and more significantly the complete refurbishment of the interior, including all re-wiring and plumbing, all painting, kitchen & two bathrooms fitted. They worked very efficiently and hard- working long hours most days, which resulted in a house that has been finished in a good time frame and to a high standard. The team were meticulous in their work of the interior, always ensuring that they were providing the best finish possible. Throughout the project all the team were helpful in providing alternative suggestions to problems that arose, and ensured that they would always update me on a daily basis ( as I was living off- site during the build).
I wouldn't hesitate to recommend the team to anyone looking to undertake building or refurbishment works- they are incredibly hard workers that produce quality work at a very competitive price.
Miss. Olivia B...... S...... Road, Earlsfield, London SW18
2010
To whom it may concern,
Re: C...... Road, Battersea, London SW11.
London Extensions & Lofts successfully erected and installed a large steelbox frame forming the main load bearing structure for the extension to the three storey high back house return, several steel beams and columns on pad foundations, chimney support beams on transfer structure, and spliced steel beams with ridge beam for the loft conversion all in accordance with the specified drawings, programme and site constraint.
Yours Sincerely
Cra....... Architects
Mr. Erman M......... - Architect
2011
We are very delighted with the recent double storey extension done by your company, the completion of the works was ahead of the deadline by a few days which we were very impressed with, and the team were very professional. Your team kept everything tidy and clean during the evenings. I would have no hesitation in strongly recommending this fabulous team.
Good luck in the future with the expansion of your business you mentioned to us and we hope to help out by recommending some of our friends and family to you if they require any extension, loft conversion or any building work carried out.
Speak soon
Mr. Harold M......... R............ Rd, Balham, London SW12
2010
London Extensions & Lofts have been fantastic in building my loft conversion. They have been efficient, reasonably priced and on time in completing the project. They have extensive professional knowledge in what they do and I found them very good at communicating with either by phone or emails which I preferred. They took care of everything for me even the architect, engineer, building control department and even liased with my neighbours. These guys are highly recommended by me to anyone wishing to have a loft conversion carried out.
Mr. Jason D..... P....... Rd, Fulham, London SW6
2012
To whom it may concern,
I am writing in relation to the extension & refurbishment works you carried out at our home earlier this year. I and my family have been very impressed with the way the work was carried out in an efficient manner and the end result was superb. Your organisation has surpassed our expectations and has completely restored our faith in builders after the bad experience we had a few years ago at our former home with some other builders. We are very appreciative that our friend Amanda introduced your firm to us. Maybe in the future if we decide to move again we will definitely be calling you chaps to do work for us again. We will also be recommending your firm to all our friends!!!
Mr. Stewart J........ D........... St, Clapham, London SW4
2013
Fantastic job, well done guys. We are very happy with the end result extension you built for us. We are so glad that we decided to choose you to build the extension and will call you again when we plan to do the loft conversion when we eventually have the money. See you all again, all the best.
Miss. Elaine S..... L....... Rd, Wandsworth, London SW18
2012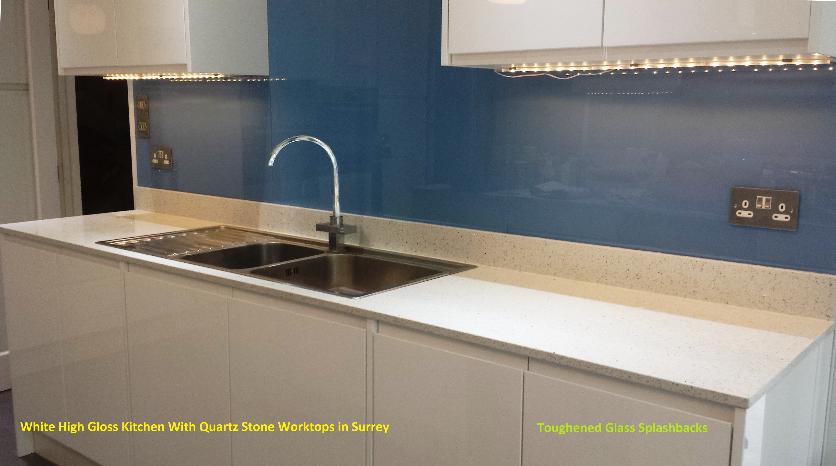 Call Us Now On: 07497 645665 - 07791 035254