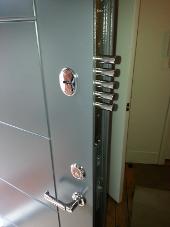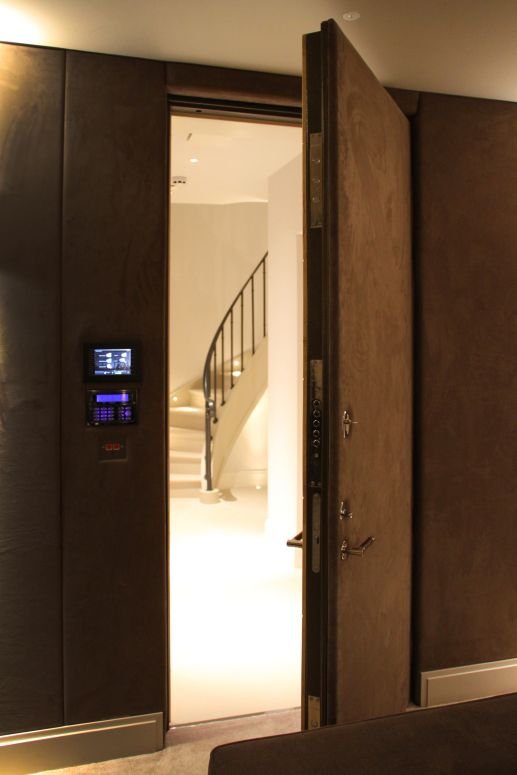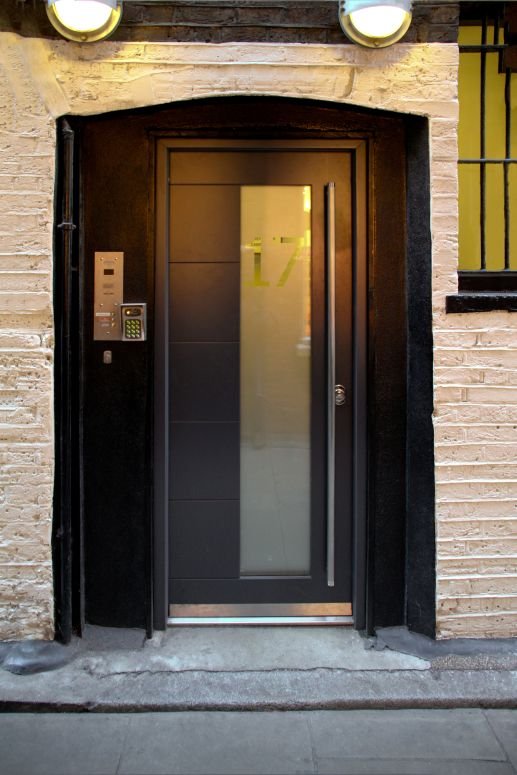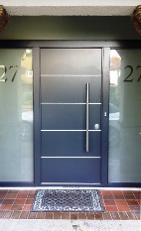 We can provide you a competitive trade discounted Quote for supply and installation of your Italian Made Anti-Burglar Security Front Door.
These doors are burglar proof for optimum protection with a variety of options in equipment and styles. For example you can have the latest technology with electronic fingerprint recognition security if you require enhanced top of the range security. Or you can opt for the more popular multi point safe lock mechanism. Also have you ever thought about creating a "Panic Room" or a "Secure Room" in your property or office? If so these doors are ideal for the task.
We can arrange for a Surveyor to visit you at your home to discuss your specific requirements, size and specific design of your door. When you have placed an order with us the door will be manufactured in Italy and specially delivered at a pre-agreed date for installation by a team of specialised fitters.
Benefits of these Security Doors:
Anti-Burglar - Weather Proof - Sound Proof - Fire Resisting - Can Be Made To Your Own Bespoke Design
Unlimited Design and Colours opportunities to satisfy the customer or architect fastidious fantasies.
The coating is moisture and UV resistant. Moisture resistant panel is impregnated, primed and painted in various colours according to RAL colour palette.
Also available in a variety of patterns, configuration in glass units.
Can also be designed in a natural wood texture giving the door a particular "warm" feeling.
There a number of options for Main Locks + Extra Multi Bolt Locks + Fingerprint Scanners + Doorbell + Letter Box + Handles + Other Fittings.
Call Us Now On: 07497 645665 - 07791 035254 for more information